A user can verify his or her eWallet account by tapping on 'Account Verification' in the profile page of the app.
For Malaysian

, you're able to use either MyKad or MyTentera for eKYC

For Malaysian Permanent Resident and other nationality

, please use your passport
In addition, we will also verify you with your selfie.
TNGD requires proof of identity as part of Account Verification (eKYC) requirements to authenticate and validate the identity of our users. This can also prevent the risk of identity theft.
Step 1: Go to "Profile" icon from App homepage (Top right).
Step 2: Click on "Account Verification"
Step 3: Click "Verify Account"
Step 4: Choose your ID Type
Step 5: Take front of your ID photo
Step 6: Take your own selfie
Step 7: Verify your account details : Name, ID Number, Date of Birth
Step 8: Your account verification will take effect IMMEDIATELY or up to 3 working days
Alternatively, you can also watch video guide HERE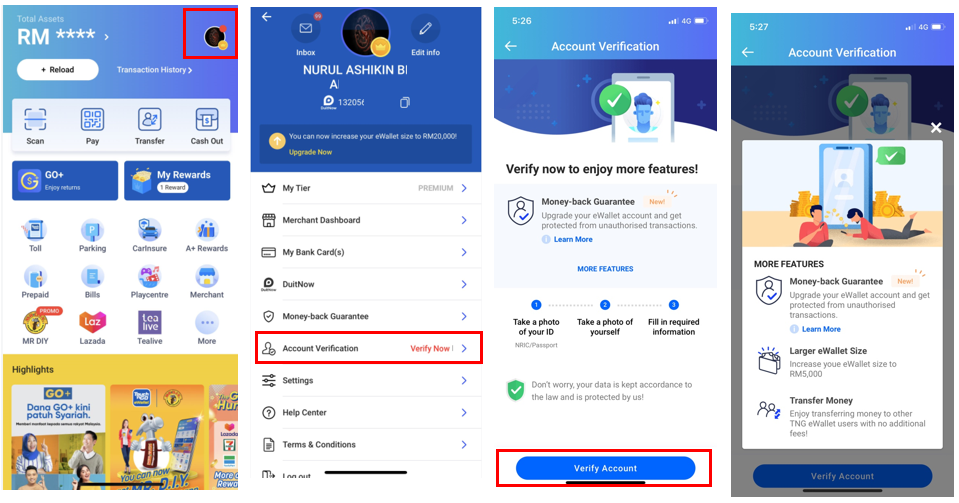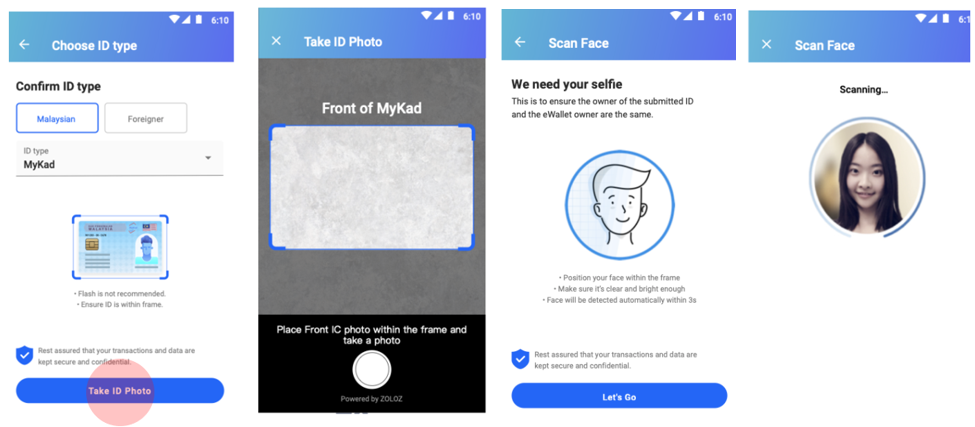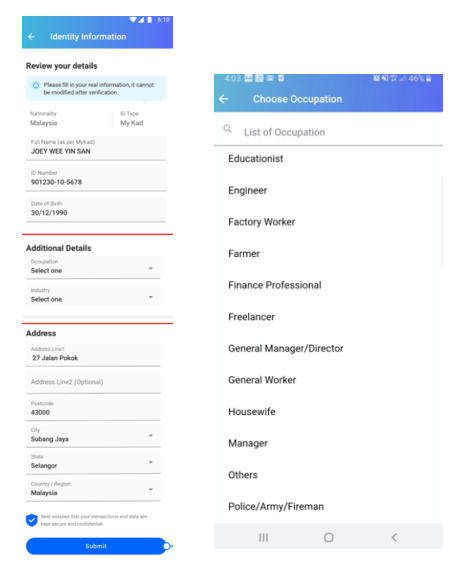 Below are related articles that might be useful for you :
What are information required during Account Verification (eKYC)?
Why am I getting ID incorrect / ID not clear when doing eKYC?
My eKYC application is rejected, what should I do?