Step 1: You need to click Profile icon (Top right).
Step 2: Click on "Change 6-digit PIN"
Step 3: Enter your current 6-digit PIN.
Step 4: Enter your new 6-digit PIN.
Or you can also watch video guide HERE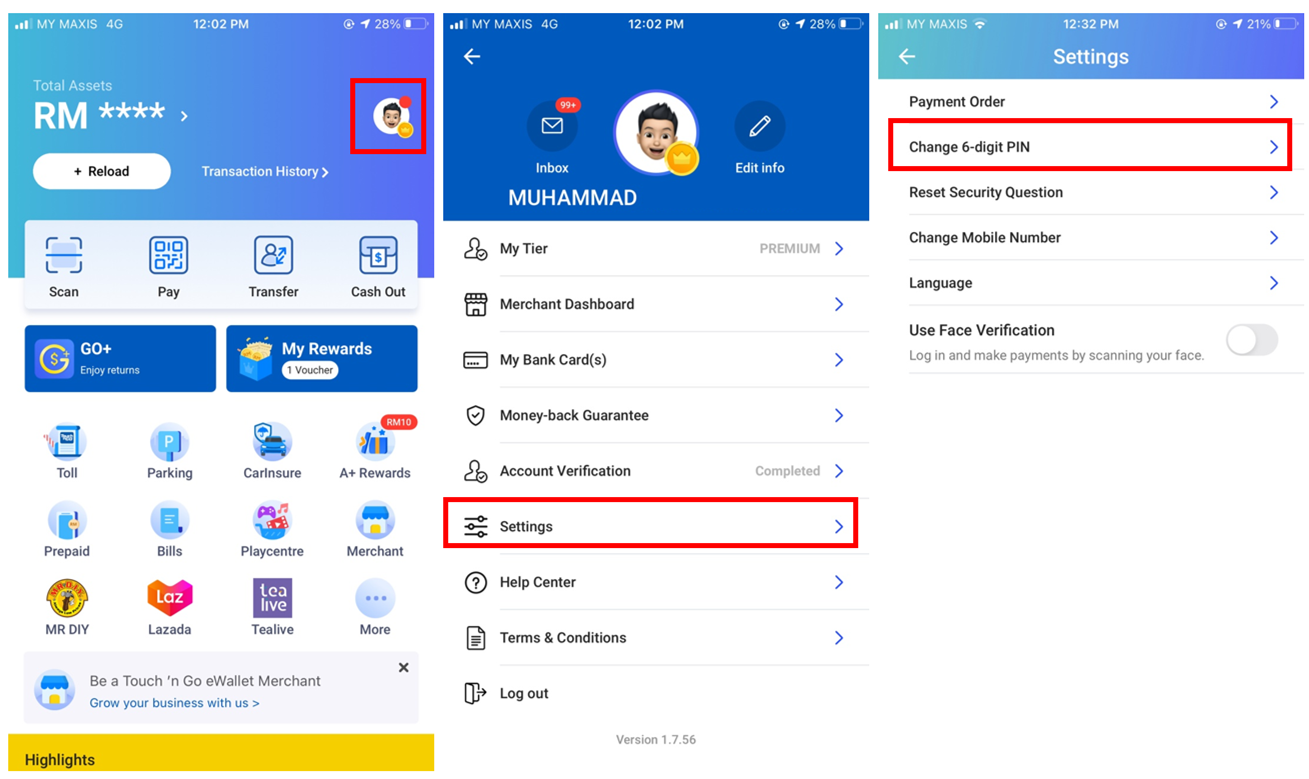 If you forgot your 6-digit Pin, watch the video guide HERE
REMINDER
Please avoid using your date of birth, phone number, or generic numbers such as 111111, 222222, etc to ensure that your 6 digit pin is highly secured.
Never share your PIN number with anyone
Below are related articles that might be useful for you :
What do I need to do if I forgot my 6-digit PIN or my account has been suspended ?