If your account has been suspended due to
Exceeding allowable 6-Digit PIN attempts during login, or
Exceeding allowable security questions attempts
Please wait 24 hours and perform Forgot PIN as per below Instructions


Or
If your account has been suspended due to
Exceeding allowable 6-Digit PIN attempts during payment or any eWallet transaction
Please wait 3 hours and perform Forgot PIN as per below Instructions
Please follow below steps for Forgot PIN via Face Verification
[Notes : Face verification is being upgraded for iOS users, this feature will be temporarily disabled. Kindly use your PIN as alternate authentication. Thank you for your patience.]
Step 1 :Go to Profile -> Settings -> Tap on Face Verification button if yet to activate/enable
(watch video below on how to activate face verification)
For Verified Accounts : watch video here
For Non Verified Accounts : watch video here
Step 2: Once activated, click "Forgot your PIN?"
Step 3: Enter your mobile number
Step 4: Scan your face
Step 5: Enter new 6-digit PIN and you're done!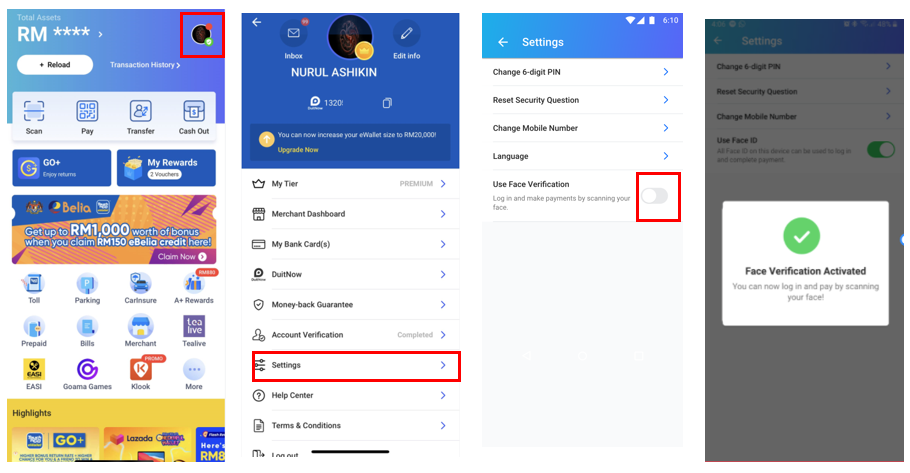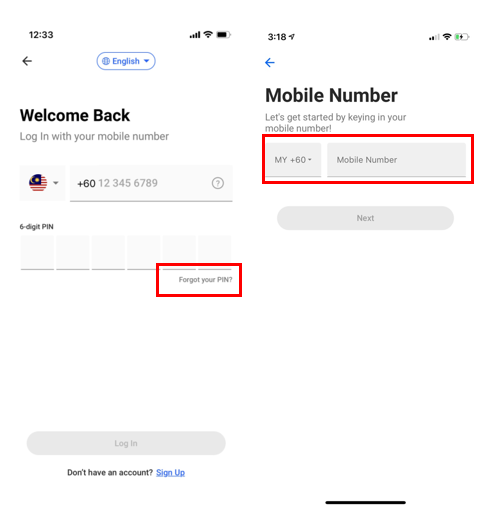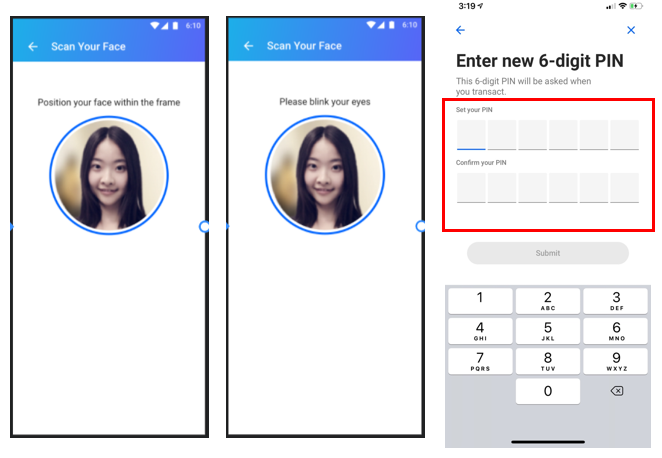 Please follow below steps for Forgot PIN without Face Verification
Step 1: Click "Forgot your PIN?"
Step 2: Enter your mobile number
Step 3: Enter OTP that you received
Step 4: Choose to verify yourself with your registered ID or answer the security question
Step 5: Enter new 6-digit PIN.
You can also watch the video guide here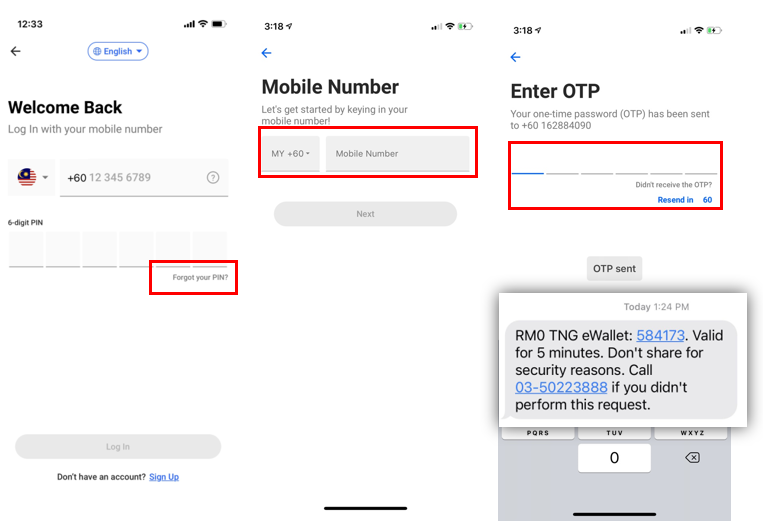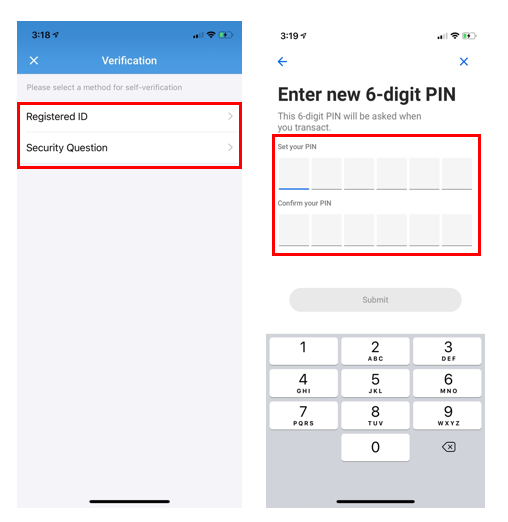 Below are related articles that might be useful for you :
How can I change my 6-digit pin from my Touch 'n Go eWallet account?