Step 1: Launch your Touch 'n Go eWallet app
Step 2: Tap on Toll icon and then tap on PayDirect icon
Step 3: Click Add TNG Card Now to add a Touch 'n Go card
(If you already add Touch 'n Go Card, you will see View TNG Card)
Step 4: Enter your Touch 'n Go Card 10 digit serial number
Please refer to article How do I add my Touch 'n Go card into my eWallet? for more info
Step 5: Once added, use the physical Touch 'n Go card as you normally do at the toll booths of participating highways- tap the reader or via SmartTAG
Step 6: The toll fares will be deducted directly from your eWallet.
Important Notes : Please ensure you have sufficient balance in Touch 'n Go eWallet for the toll transaction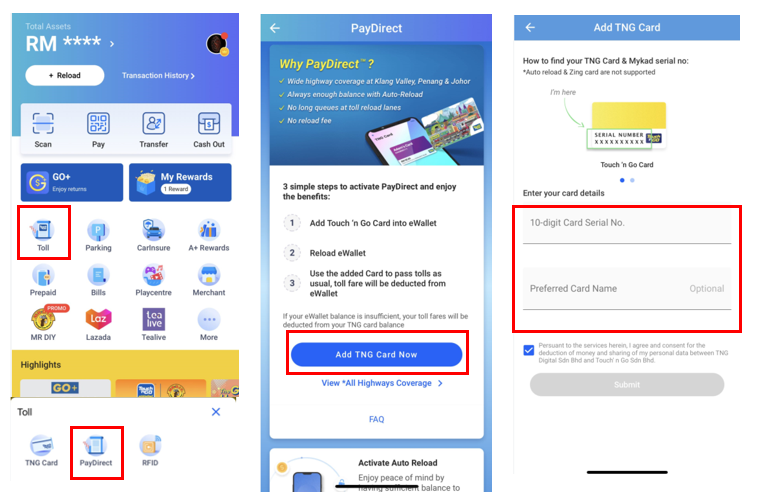 Below are the articles that may be useful for you :
Can I use PayDirect at any toll plazas?
Does that mean I can use PayDirect in any highways in Klang Valley?