You can add your TNG card into your Touch 'n Go eWallet with these simple steps:
Go to Toll icon from App home page
Choose TNG Card
Click Add a New Card
Choose which card to add from the slider
Enter 10 digits serial number and click Submit
Enter 6 digits PIN and all set!
Important note : Once you have added TNG card, the Paydirect features will be automatically activated. Your toll transaction will be deduct from Touch 'n Go eWallet if sufficient balance when you're passing any supported Paydirect toll plaza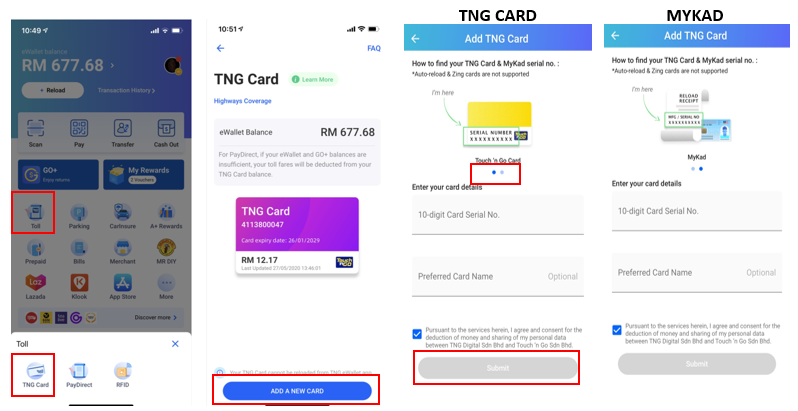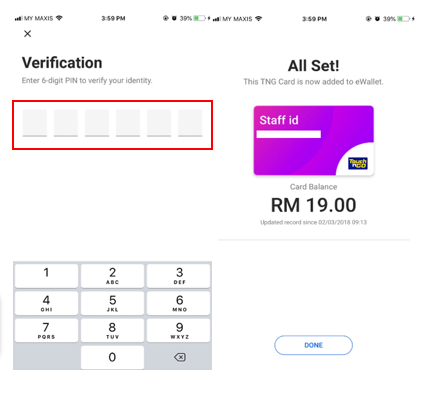 Berikut adalah artikel berkaitan yang sesuai untuk rujukan anda :
What Touch 'n Go cards can I add into the eWallet?
How do I find the 10-digit serial number of my Touch 'n Go card?
I want to add my MyKad into the eWallet. Where can I locate the serial number of my MyKad?
How many cards can I add into my Touch 'n Go eWallet?