The 10-digit serial number can be found at the back of your TNG card.
The exact placement of the serial may vary depending on the card.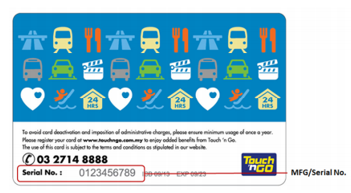 Below are the articles that may be useful for you :
I want to add my MyKad into the eWallet. Where can I locate the serial number of my MyKad?
What Touch 'n Go cards can I add into the eWallet?
How many cards can I add into my Touch 'n Go eWallet?