The 10-digit serial number of your MyKad can be found on the receipt when you reload your MyKad. You may also retrieve it at your MyTouchnGo Portal account via https://tngportal.touchngo.com.my/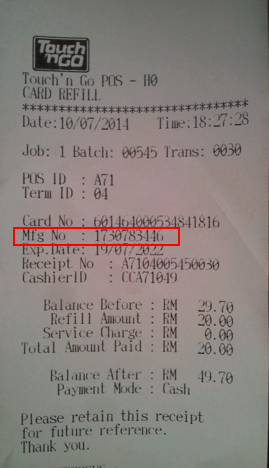 Below are the articles that may be useful for you :
What Touch 'n Go cards can I add into the eWallet?
How do I add my Touch 'n Go card into my eWallet?