Changing Devices? No Worries!
If you ever switch devices, don't fret! Our eWallet app has got you covered. When you switch to a new device, simply follow these steps:
Open the eWallet app on your new device.

The app will prompt you to update and link your account to the new device.

Alternatively, you can go to Settings and select "Link To This Device" to proceed.
Forgot Your 6-Digit PIN? Not a Problem!
We understand how it happens, and we've made it super easy to reset your 6-digit PIN. Just follow these simple steps:
Locate the red rectangle box below.

Tap on it to initiate the PIN reset process.

Follow the on-screen instructions, and you'll have a new PIN in no time!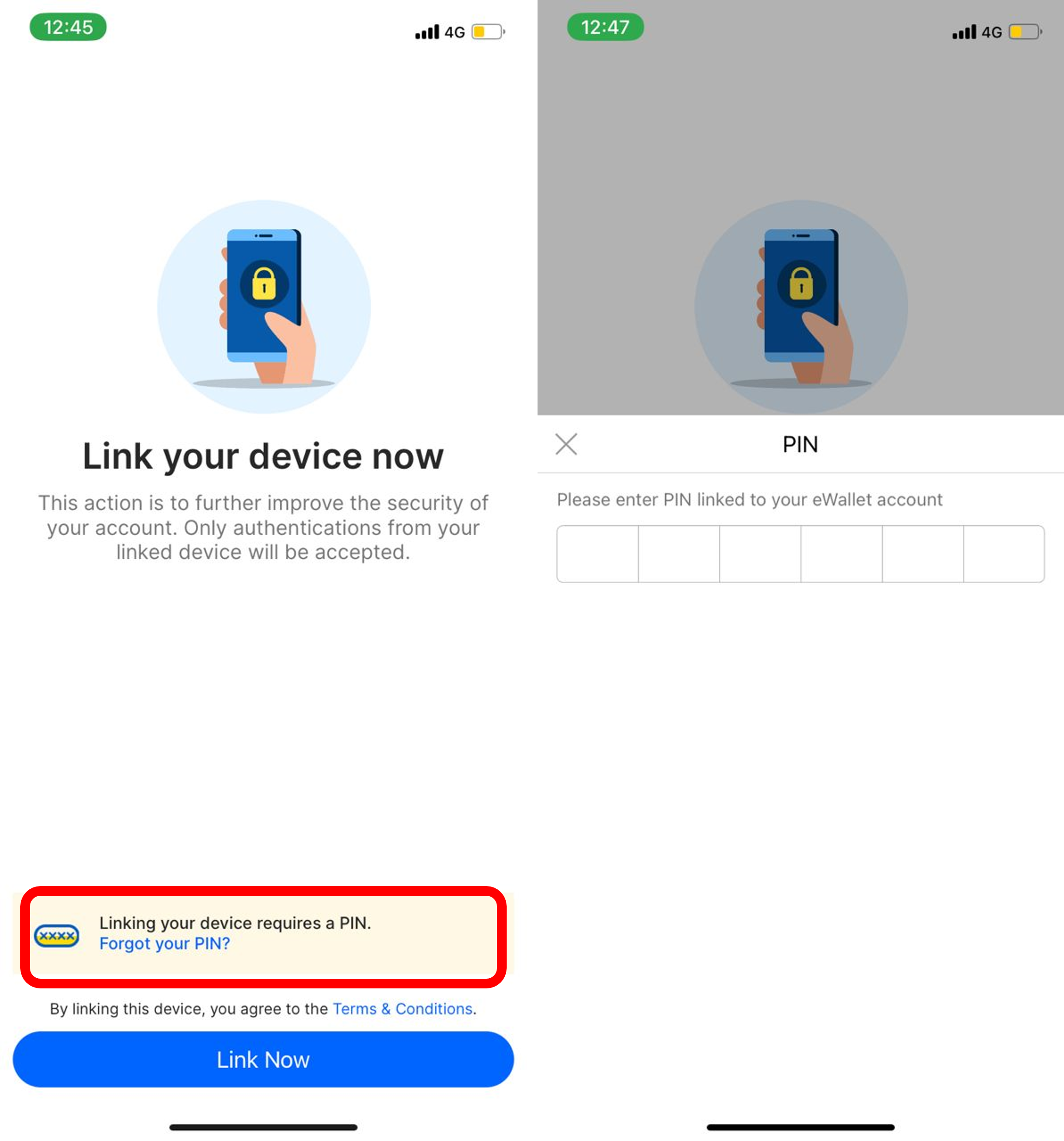 We hope the above information helps. If you need further assistance, feel free to reach out to our support team by submitting a request here by selecting the Support Type as 'Registration/Login'.