There could be several reasons why your PIN reload is unsuccessful :

1. You have entered an incorrect 10 digits PIN
Please add '0' at the front if the PIN number is less than 10 digits
2. Continuous reload within 1 minute
Please allow at least 1 minute interval between each reload
3. Multiple failed attempt of PIN reload which result to account locked
Please retry after 72 hours
4. You have reached max wallet limit - for more info please refer to article Are they any limitations for wallet usage?
Please utilize some of your balance and retry reload
5. You have reached the monthly limit of RM1500
Please utilize balance of the reload PINs in the following calendar month
6. The reload PIN has expired
You may refer to expiry date printed on the Reload PIN receipt, located below the PIN number.
Sample Reload PIN receipt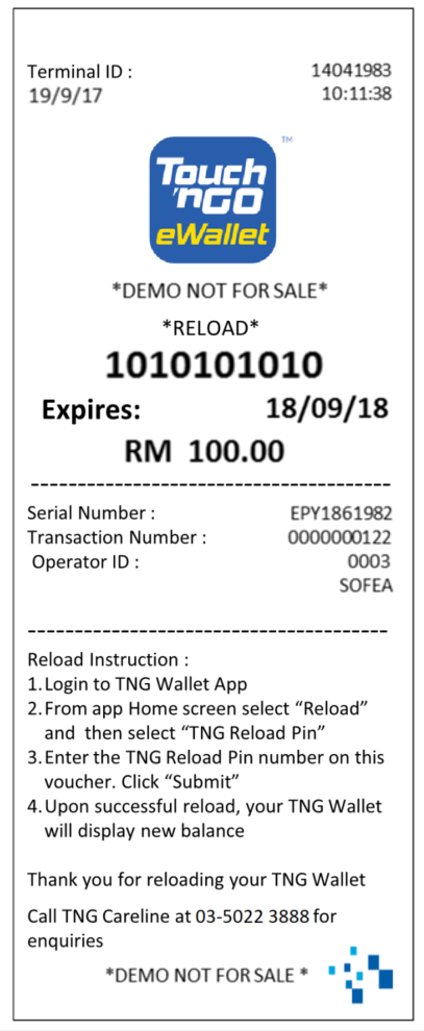 7. Invalid PIN number - been used by other user or error in PIN number
Please refer to the merchant where you purchased the reload PIN or the organization that you received the PIN number