Yes, you can easily remove your TNG Card by performing the steps below:
Tap on the Toll icon.
Tap on the TNG Card icon
Tap anywhere on the card that you would like to remove
Tap on the three dot Menu on the top right corner.
Tap Remove Card
Choose Remove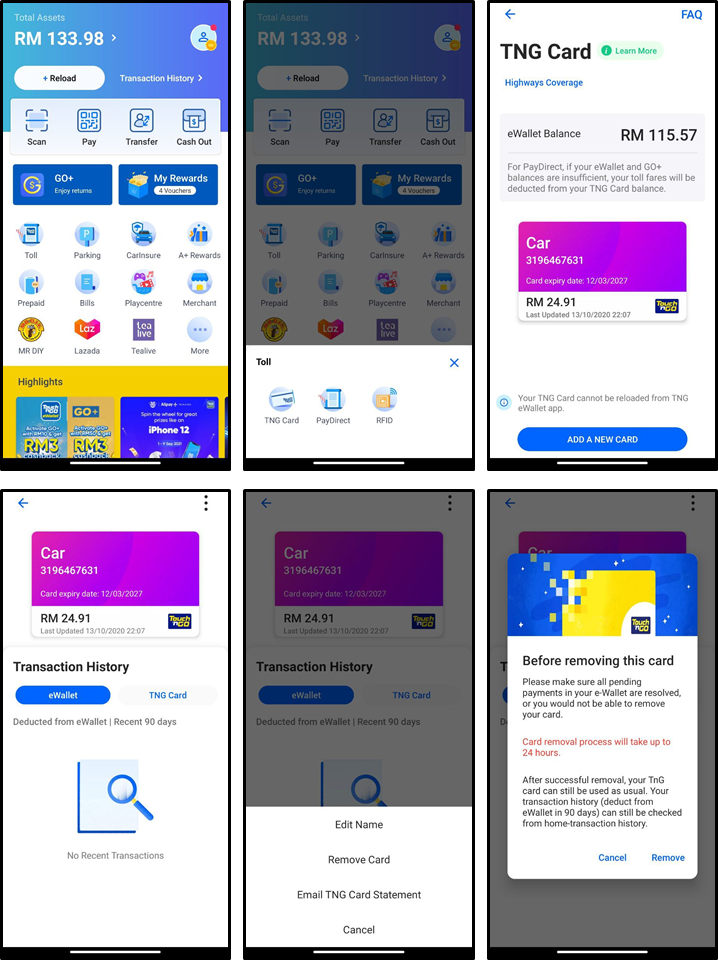 Below are the articles that may be useful for you :
I have removed my Touch 'n Go card from my eWallet. Can I add it back?
How do I add my Touch 'n Go card into my eWallet?
What Touch 'n Go cards can I add into the eWallet?