You can search and view your recent DuitNow QR transactions by clicking on "Transaction history".
Please refer to article How can I view or download my transaction history? for more info.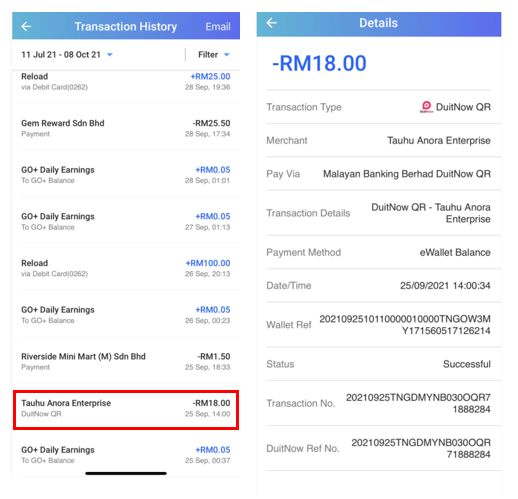 Below are related articles that might be useful for you :
Will I be able to view my latest DuitNow QR transactions immediately?
How long will the DuitNow QR transaction history records be kept?
I need a statement of my DuitNow QR transactions. Can I download/view and email the e-statement?