Customers can set up your Touch 'n Go eWallet account as a Payment Method in Huawei AppGallery by following these steps:
Go to Setting > Payment and purchases.
Click eWallet > Add
Select "Add Touch 'n Go eWallet" and follow the onscreen instructions.
The new payment method will be added to your Huawei ID.
Users will have to undergo a One Time Password (OTP) validation upon first time binding the Touch n' Go eWallet for Google Play Auto Debit. This is sufficient to validate that the eWallet binding is done by account holder.
For subsequent transactions, there will be no more OTP validation as part of our effort to provide better customer experience. Your account will be automatically debited for future payments.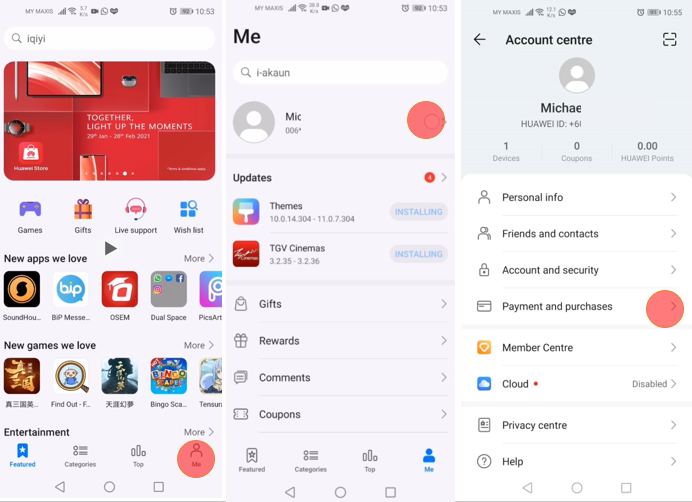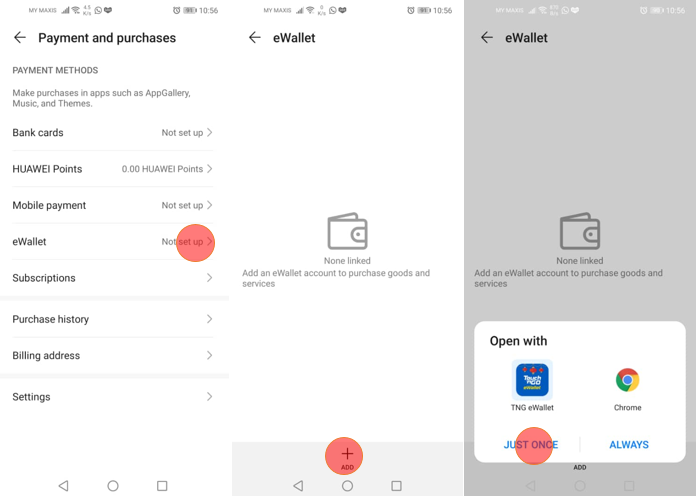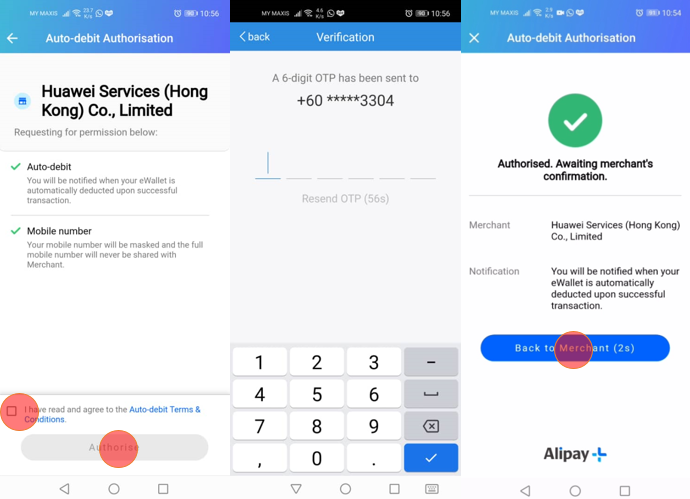 Below are the articles that may be useful for you :
What is Huawei AppGallery auto debit with Touch 'n Go eWallet?
How do I check my Huawei AppGallery purchase history?
Are there any additional fees when using Touch 'n Go eWallet for Huawei AppGallery purchases?
How do I remove Touch 'n Go eWallet as a payment method?