Just follow these steps to change bank card
Step 1: Click on your Profile
Step 2: Go to My Bank Card(s)
Step 3: Click on the bank card you want to enable Quick Payment for.



There is an indication to show that you have turned on this function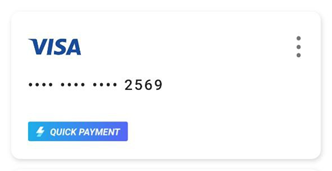 Below are the articles that may be useful for you :
Can I delete my saved bank card or the bank card I've selected for Quick Payment?
What if I want to completely disable the Quick Payment function?
Is Quick Payment automatically turned on for my saved bank card?