Follow the steps below to remove/unbind TNG eWallet from Google payment method :
Step 1: Click on 'My Auto-debit(s)' from your profile page
Step 2: Select 'Play Store'
Step 3: Click on 'Cancel Auto-debit'
Step 4: Click on' Confirm' to proceed
Step 5: Successful Cancelled notification will pop up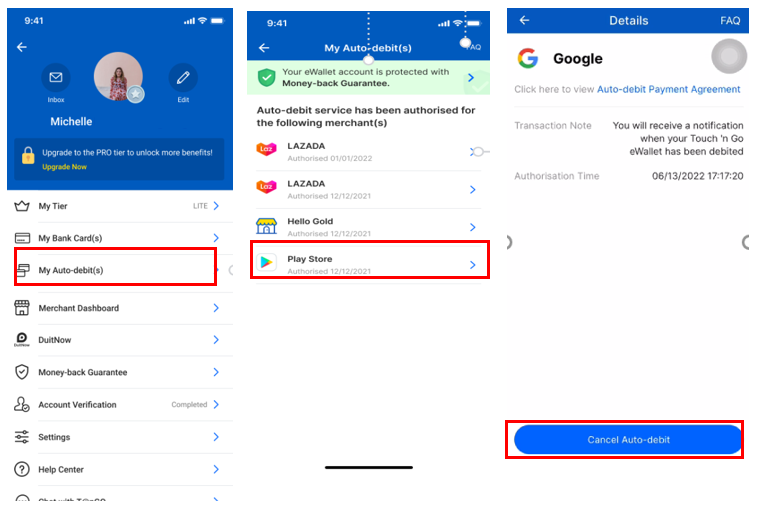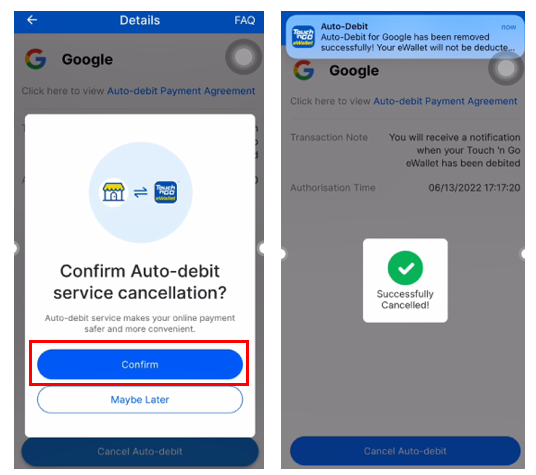 If the unbinding is unsuccessful, please proceed to unbind from Google Play
Go to your Google Play account.
Click Payment & subscriptions.
On the left, click Payment methods.
Under the payment method you want to remove, click Remove.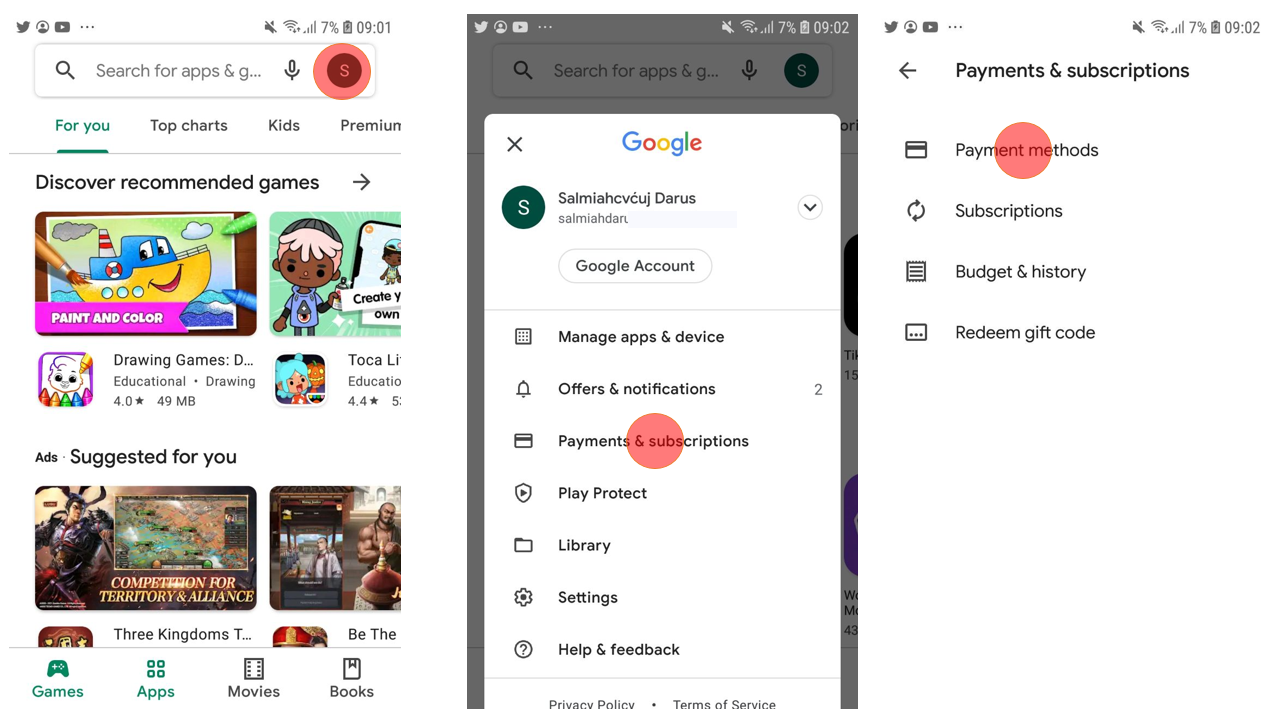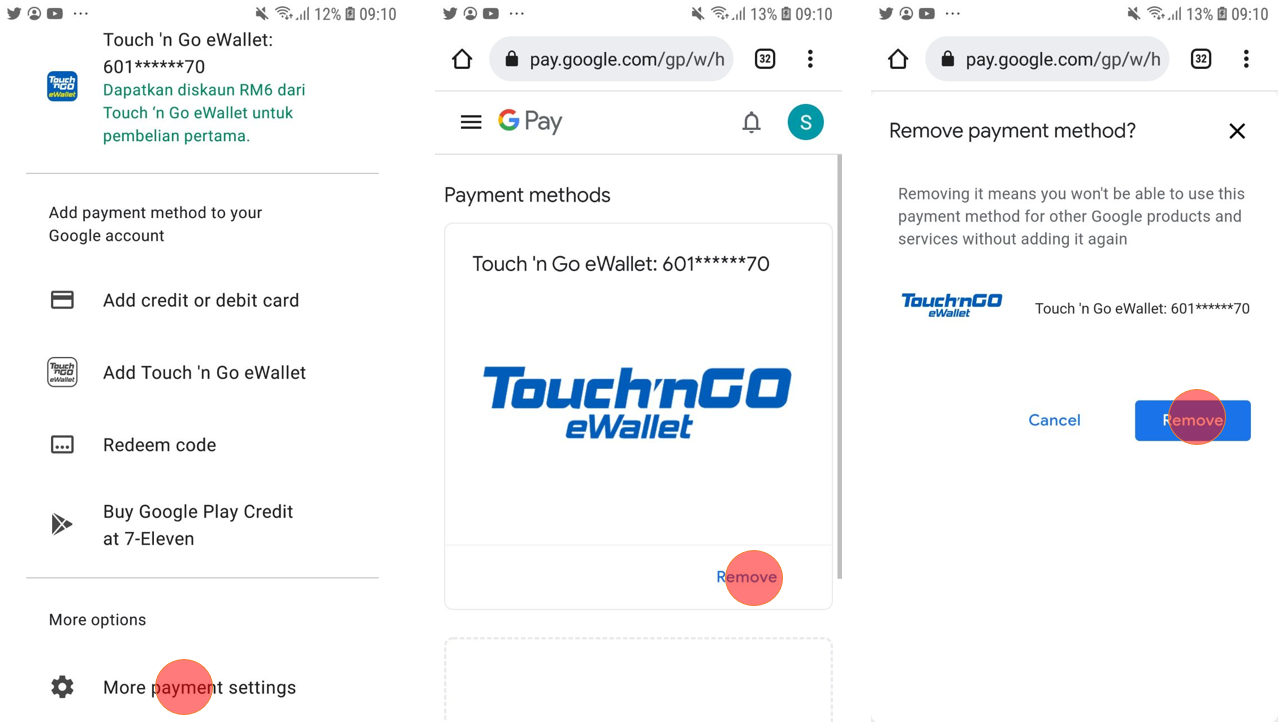 The payment method will be removed from your Google account.
Below are the articles that may be useful for you :
What is Google Play auto debit with Touch 'n Go eWallet?
Are there any additional fees when using Touch 'n Go eWallet for Google Play purchases?
What should I do if my funds were wrongly deducted?