You can add your TNG card into your Touch 'n Go eWallet with these simple steps:
Go to Toll icon from App home page
Choose TNG Card
Click Add a New Card
Choose which card to add from the slider
Enter 10 digits serial number and click Submit
Enter 6 digits PIN and all set!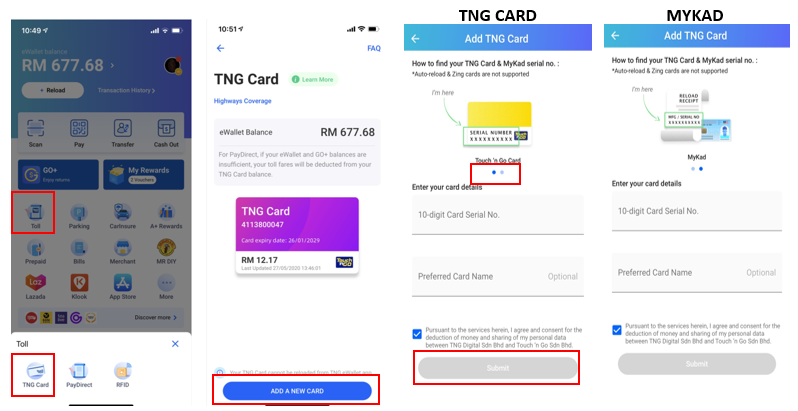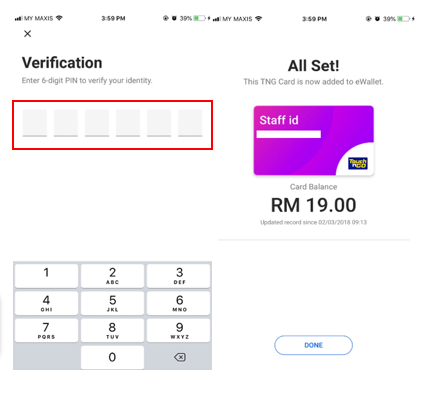 Berikut adalah artikel berkaitan yang sesuai untuk rujukan anda :
What Touch 'n Go cards can I add into the eWallet?
How do I find the 10-digit serial number of my Touch 'n Go card?
I want to add my MyKad into the eWallet. Where can I locate the serial number of my MyKad?