You have the options to hide/show balance at homepage if you have upgraded to GO+ account. You can choose the following options to display your balance.
show / hide both eWallet and GO+ balance
hide either one of the balance
Just follow these simple steps :
1) Tap on your total balance amount from app homepage
2) Click at the eye icon to show/hide your preferred balance

Important Note : Your display settings will be reset once you logout from your eWallet app. You may need to redo the settings if it happens.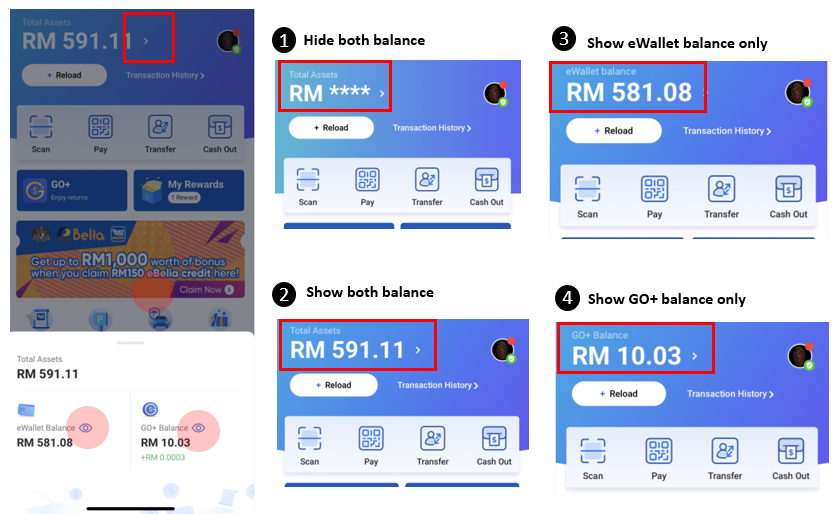 Below are related articles that might be useful for you :
Can I cash out from my Touch 'n Go eWallet account?