No, you can't. Account verification is actually quite easy with the Touch 'n Go eWallet.
Just follow the simple steps below:
Note* Please make sure you have your MyKad with you before you begin.
Step (1): Click on Verify Account now!

(Refer Image 3.0)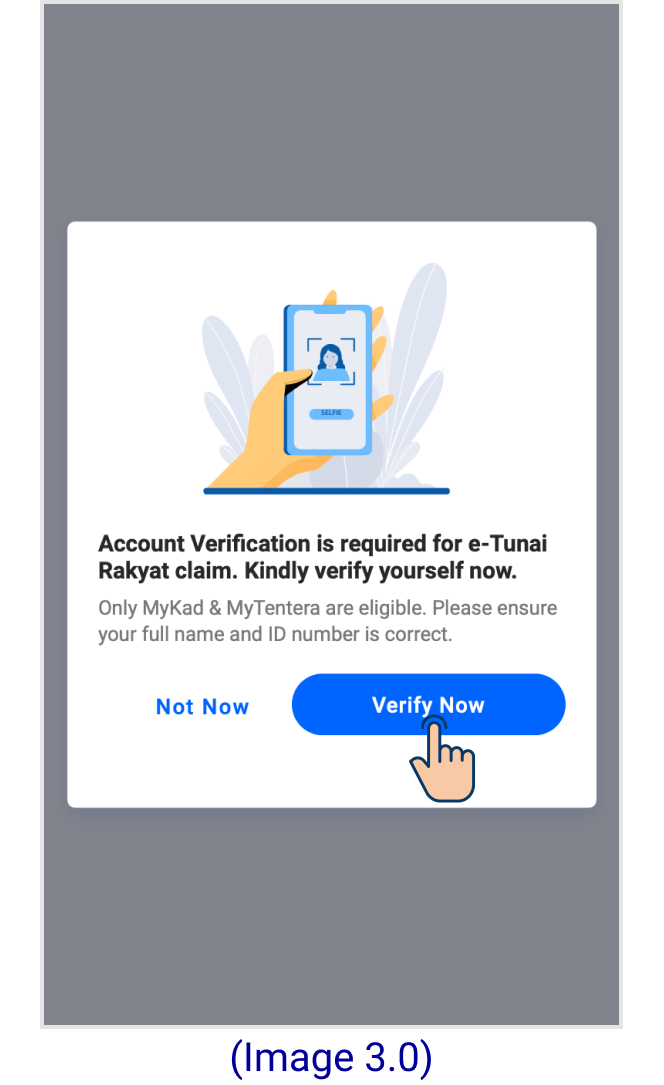 Step (2): Select your ID type.

(Refer Image 3.1)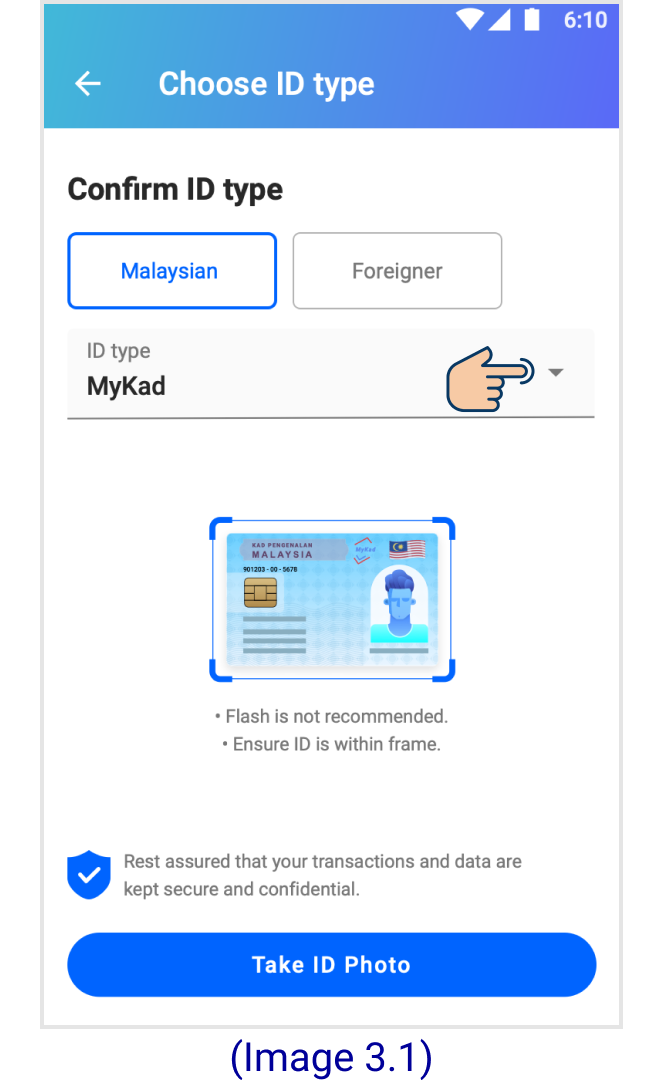 Step (3): Click on the "Take ID photo" button to proceed the verification process.

(Refer Image 3.2)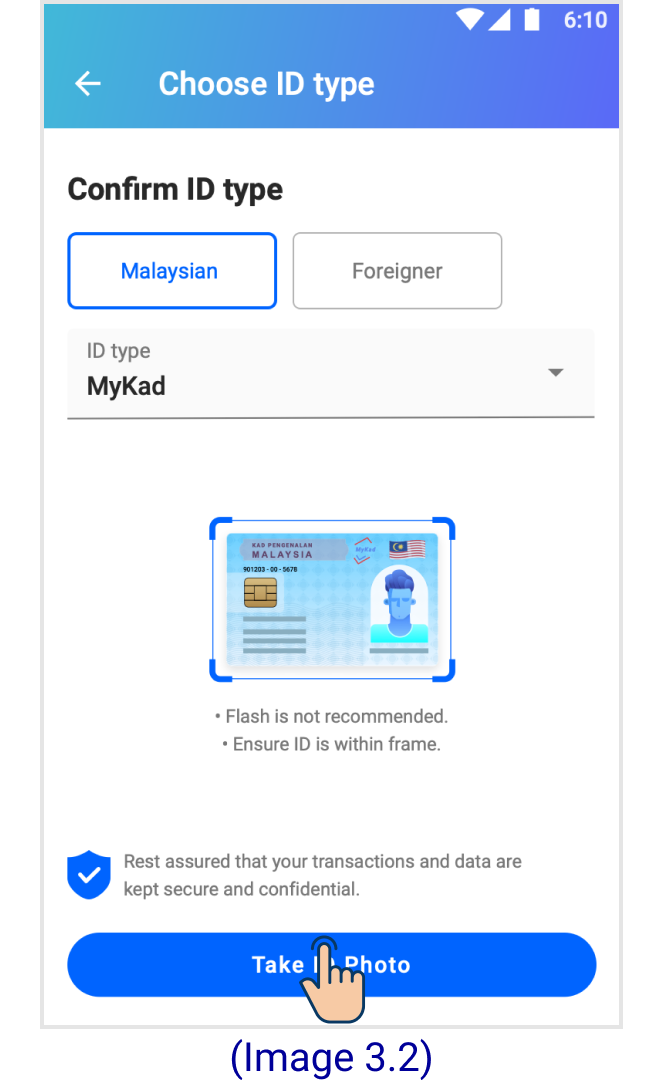 Step (4): Once you completed the account verification process, you are all set to claim your e-Tunai Rakyat.

(Refer Image 3.3)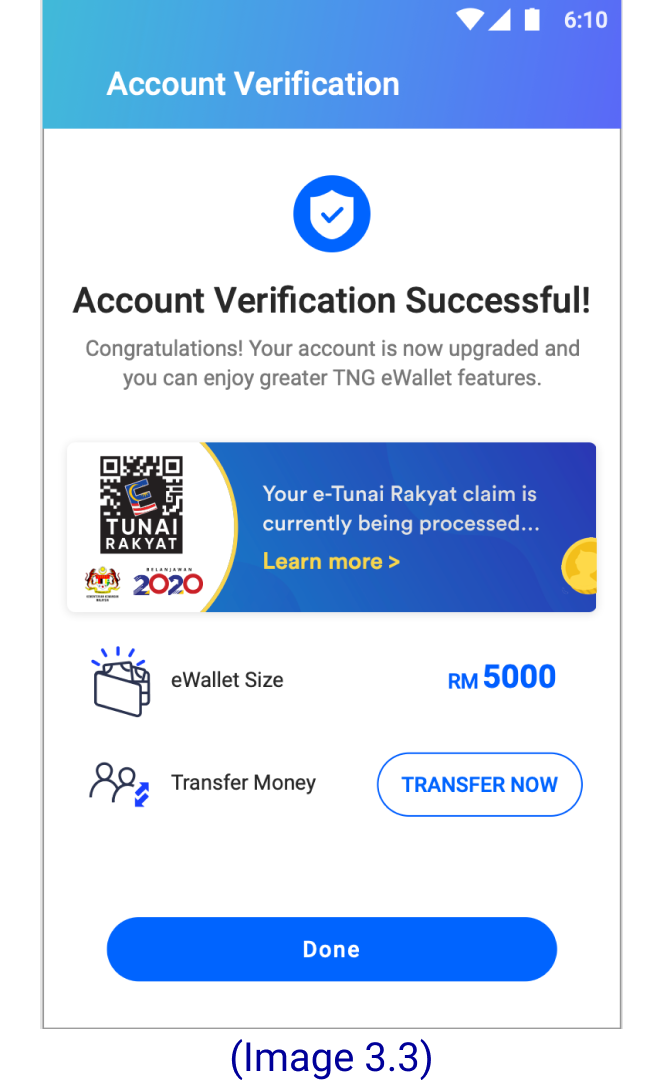 CLICK HERE
 towards the NEXT steps on how to claim for your e-Tunai Rakyat.
OPTIONAL: Step (5): For users who came across this screen

(Refer Image 3.4)

, we require more time to process your application. Normally, the account verification process happens very quickly, within 10 minutes. However, in some cases, it may take up to 3 business days. You will be notified once your account is successfully verified. While waiting for us to process your account verification, do explore other promotions by Touch 'n Go eWallet HERE!