Your Security Questions is important as it is needed for the following account maintenance activities.
Forgot 6 digit PIN
Change Mobile Number
Edit Profile Info
If you have forgotten your security question, please follow these steps to reset your security questions.
Step 1: Click the "Profile" icon on the top right of the app homepage.
Step 2: Click "Settings"
Step 3: Click "Reset Security Question".
Step 4: Enter your last 6 characters of your registered ID
Step 5: Set your new Security Question and Answer.
Alternatively, you may watch and follow the video guide here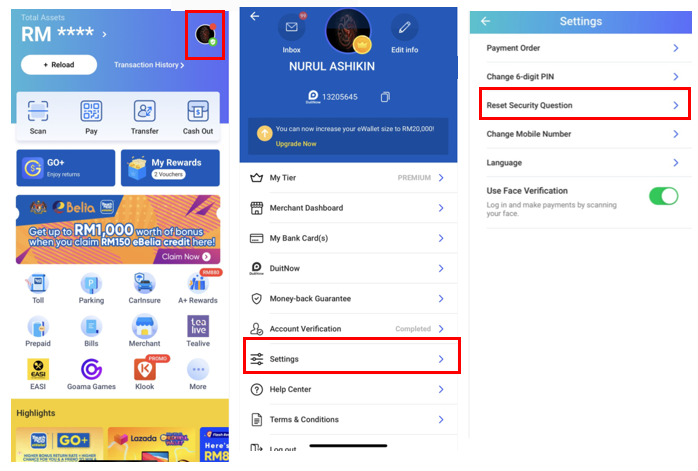 Below are related articles that might be useful for you :
What do I need to do if I forgot my 6-digit PIN or my account has been suspended ?
Can I change my mobile number?