The current TNG icon is now located under toll icon.
Kindly click the "Toll" icon and click "TNG card" icon.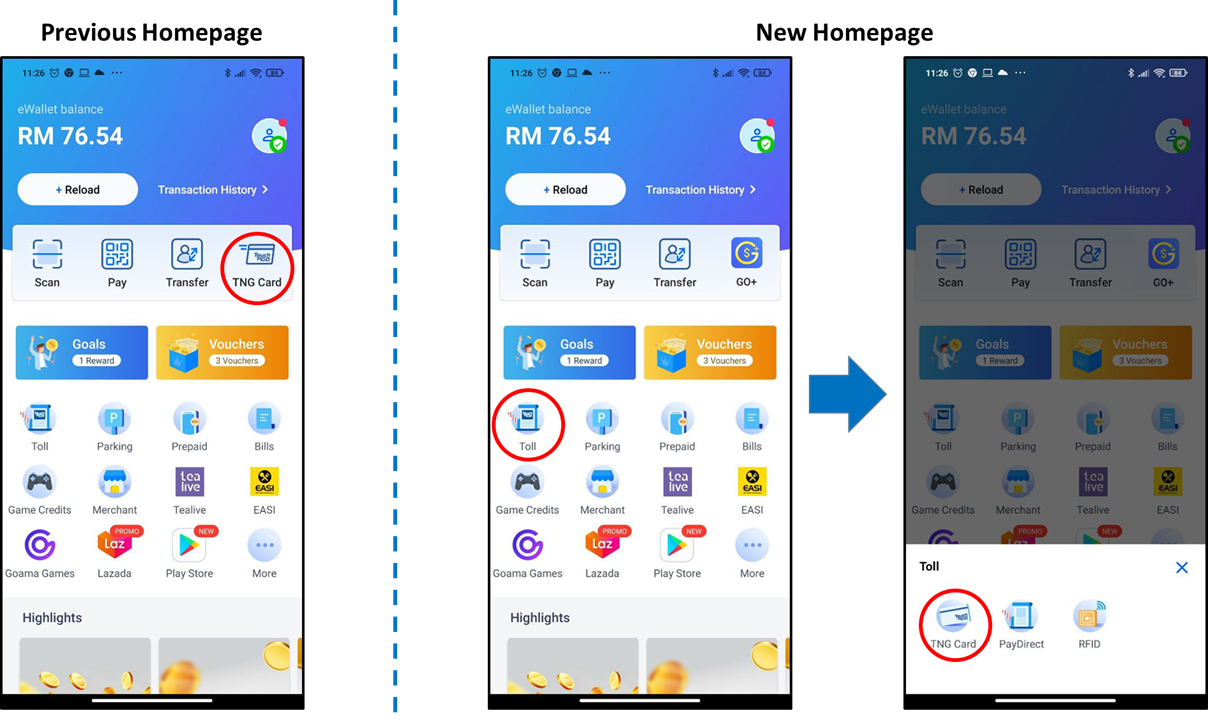 Alternatively, you may find the TNG Card option by clicking "More" and search for "TNG"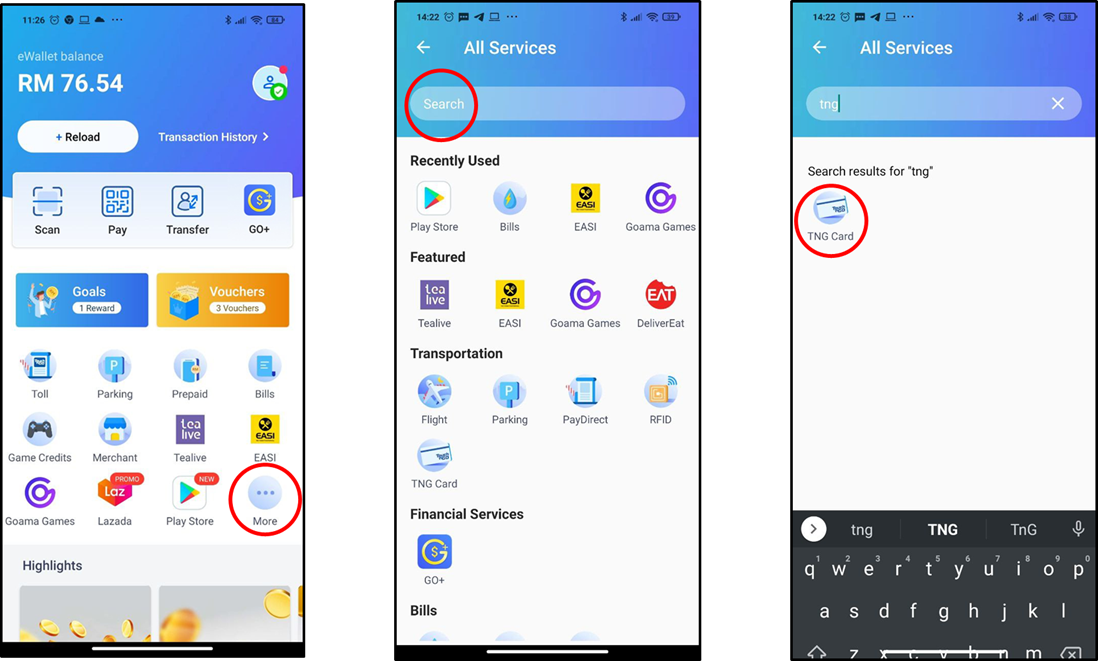 Below are related articles that might be useful for you :
What is a Touch 'n Go (TNG) card?
What Touch 'n Go cards can I add into the eWallet?